Eric Antunez, Associate Attorney
– Allen & Thauwald Law Firm –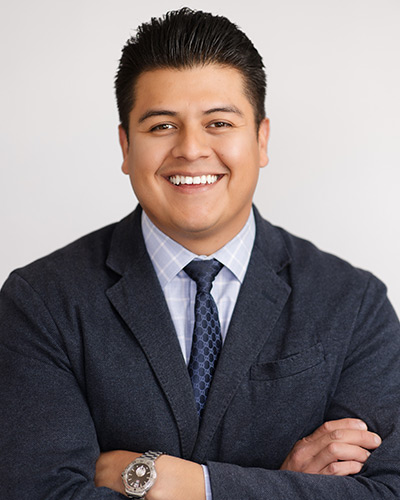 Eric Antunez
Associate Attorney
Professional Background
Eric Antunez focuses his practice on helping injured Texans in personal injury matters and insurance defense cases. Before joining Allen & Thauwald, Eric developed an in-depth familiarity with personal injury claims working for the Law Office of Domingo Garcia in Tyler as an attorney and office manager.
Professional Education
Eric completed his undergraduate studies at Tyler Junior College (TJC) and the University of Texas at Tyler. During his undergraduate studies, Eric made the Dean's list for academic achievement, joined the Student Government Association, and was admitted to the UT Tyler Master's program while studying for his Law School Admissions Test. It was during this time that Eric gained valuable experience working for local trial attorney Joseph Balfour and learning about the intricacies of the civil court system. He went on to receive his Doctor of Jurisprudence (J.D.) from South Texas College of Law Houston in December of 2019. During his time in law school, Eric was a member of the ABA Negotiations team and worked at the Webster Law Firm, P.C. where he first gained experience in personal injury litigation.
Personal Background and Interests.
Eric has called Tyler home for 20 years, he graduated from Robert E. Lee High School in 2009 where he met his wife Nadine, an exchange student from Germany. Eric and Nadine were married at St. Mary Magdalene Church in Flint Texas, and both of their sons were born in Tyler at Christus Mother Frances Hospital. Eric is also a practicing sports agent, representing athletes globally in the sport of soccer. On a given day you can find Eric in court, at a soccer field, at the pool with his family, or eating Stanley's BBQ.
Education
University of Texas at Tyler – 2015; Bachelor's Degree, Political Science and Government
South Texas College of Law – 2019; Juris Doctorate